See that you do not despise one of these little ones. For I tell you that their angels in heaven always see the face of my Father in heaven. What do you think? If a man owns a hundred sheep, and one of them wanders away, will he not leave the ninety-nine on the hills and go to look for the one that wandered off? And if he finds it, truly I tell you, he is happier about that one sheep than about the ninety-nine that did not wander off. In the same way your Father in heaven is not willing that any of these little ones should perish.
– Matthew 18:10-14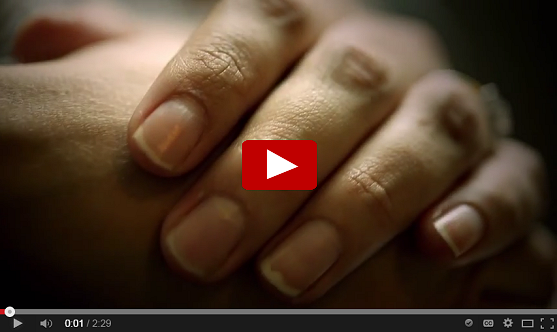 Save The 1 promo video.
Save The 1 protects, supports and empowers women who become
pregnant by rape and their children conceived in rape, as well those given a poor pre-natal diagnosis.
With dozens of trained, national pro-life speakers representing the so-called "hard cases" in the abortion debate, Save The 1 delivers hundreds of presentations each year in the U.S. and overseas.
Rebecca Kiessling in Puebla, Mexico
Are you 100% pro-life?
We've all heard someone say: "I'm pro-life… except in cases of rape," or "I'm pro-choice, especially in cases of rape!"
We hope that the stories and videos on this website will help to put faces and voices to this issue.
Justice demands that only perpetrators pay for their crimes.  We must not punish innocent children for someone else's crime.
Rape and abortion are wrong for the same reason; they are both violent acts of aggression against another person. If you really care about rape victims, you should want to protect them from the rapist, and from the abortion, and NOT the baby.
A baby is not the worst thing which can happen to a rape victim — an abortion is.
  Here's how YOU can help Save the 1!
Tired of seeing exceptions in the law?  Tired of mediocre leaders who accept a compromising strategy that will never end legal abortion? Setting the no exceptions /no compromise standard raises the bar and brings us better laws and better leadership – within the pro-life movement, within our churches, and within government.  Please join us in making a difference in the lives of all of the children all around the world who Jesus would call "the least of these" — the so-called "hard cases" of rape, incest and special needs.   Our speakers' testimonies have already changed the hearts and minds of leaders — even two U.S. presidential candidates, and even more importantly, God has used us to change the hearts and minds of abortion-minded pregnant rape survivors.  We are very successful when given the opportunity, but need help getting there.
While individual speakers may receive speaking fees for some of the events where they are invited to present, everyone involved with Save The 1 donates their time and talents for training and activism.  We have no paid positions within our organization.  So all of the donations go right into making more of an impact by being able to do the following:
* speak at events around the world where they don't have the funds to bring in pro-life speakers;
* accept invitations to debate pro-choice leaders at key university campuses where very limited stipends are offered;
* travel to testify before legislatures and hold press conferences;
* provide training to our Save The 1 pro-life speakers and bloggers;
* have a strong presence at the annual March For Life in D.C. and the March in San Francisco;
* have a presence with Save The 1 booths at pro-life conferences and rallies;
* maintain our website and increase our web presence;
* produce a line of  Save The 1 pamphlets, addressing all of the "hard cases;"
* self-publish a book in the future with chapters from each of our speakers;  and
* produce additional videos with stories which represent "the least of these."
So please know that your investment in the 100% pro-life — no exceptions, no compromise cause is very much appreciated.  We are approved as a 501c3 from the IRS, so all donations are tax deductible.
Those of us with personal stories are eagerly wanting to end the discrimination of the "least of these" and to go into the world to change hearts and minds by putting faces to the issue, but we need the resources to be able to do so.   If we don't go, no one will.  Won't you join us by making a gift today?
You can also help us immensely by sharing our website with others, by liking our Facebook page and sharing our posts to social media.  You can follow our blog and stay informed.  Please let your local pro-life organizations know about our speakers, and we are happy to do any media interviews.  Let's team up and make a difference together!
Thank you very much!
Rebecca Kiessling, President of Save The 1