Elizabeth R GA – Pro-Life Speaker
Elizabeth Reed — Birthmother from Rape Pro-Life Speaker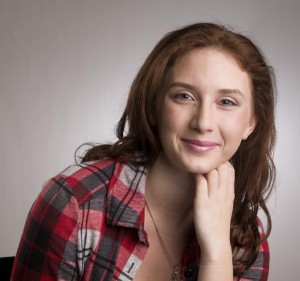 At age 15, Elizabeth was drugged and raped, left homeless, but with the help of a pregnancy resource center — hearing her baby's heartbeat during an ultrasound — she chose life and adoption for her daughter who was conceived in rape. Since then, she has dedicated herself to educating women on the truth about abortion and its consequences, and removing the societal stigmas associated with adoption. She has been speaking for pregnancy crisis centers, adoption fundraisers, feminists for life and Georgia Right to Life since 2005.
Elizabeth is currently the Executive Director of Georgia Businesses for Life, an organization striving to create a marketplace that is free from funding Planned Parenthood and other abortion providers. She is also pursuing a Bachelor's degree in Psychology and plans to work with women and men trying to cope with the loss of a child due to abortion, adoption, miscarriage, or death. Her story is one of hope, love, sacrifice, and the redeeming love of Jesus Christ.
Visit her blog:  https://courageousfeminism.wordpress.com/who-is-liz/
To contact Liz about speaking at your next event or church, please email me at LizReed24@yahoo.com.