Irene van der Wende – Pro-Life Speaker, European Union
Irene van der Wende — Save The 1 International Pro-Life Speaker — Conceived in Rape and Post-Abortive From Rape
After being raped, Irene abor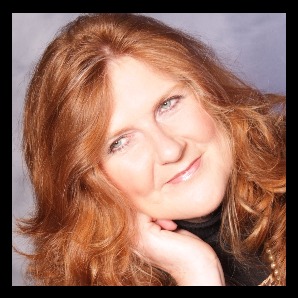 ted her baby, having instantly regretted her abortion, and in fact, having tried to stop the procedure.  She later learned from her mother she had herself been conceived in rape.  Irene is now the National Coordinator for Silent No More Holland.  She's spoken at the United Nations Conference on the Status of Women, and shared her story on EWTN's Defending Life with Fr. Frank Pavone.  Her story has also been featured on Live Action News.
As Director of Save the 1 Europe, Irene is an ambassador for the unborn. She has spoken in places such as Poland, USA, Italy, Belgium, Germany, Ireland, Holland, Hungary, and Malta. She has spoken at various universities including the Pontificial Academy in Rome Italy, Warsaw Poland, de Louvain Belgium, and Dublin Ireland. Her story has been enacted for TV, she has given various radio interviews, including EO radio Eva, and she has spoken to school groups, YWAM, churches and at pro-life conferences and marches. Her testimony has been translated into various languages, and is included in 2 books:
Looking Inside – Life after abortion – Testimonies from around the world,
Mothers Who Weep (an Italian book)

Irene has been interviewed for TV programs like EWTN America Defending Life, Razem TV in Poland, K-TV.at for Austria, Brink TV Holland, Xarabank Malta, Journaal op Een in Belgium, Dit is Normaal in Holland, at Speakers Corner in London England, and TV Catholic News Agency after a session at the EU concerning funding abortion with development money.
Articles of hers have appeared in various magazines/newspapers, including Overleg (Irene tells her story at the United Nations), Psychologie Magazine (What do you regret?), Katholiek Nieuwsblad (I have regrets), Live Action (The rape exception: the pain of abortion after rape), Reformatorisch Dagblad (Woman must know the consequences of abortion), Varldenidag Sweden (She regrets her abortion after rape), Charisma (Silence surrounding abortion shattered), Lebe Germany (I regret killing baby after rape), Nasz Dziennik Poland (Truth heals), Goed Gelovig (Real prolifers are prohorror), Pch24.pl Poland (Are we less barbaric than those who kill the rape victim?), Zenit.org Italy (Rape victim gives testimony), Radio Maria (Truth heals) , and Prolifeinfo.ie Ireland (Viva la Vida speaker spotlights). She is also mentioned in places like Ksd.media.pl (Photo of abortion cured me), Libertaepersonna.org Italy (He who saves one, saves the world), Jp2w.pl (Viva la vita), and an 8-page writeup in Spanish by a university in Argentina. Recent articles include a LifeNews interview about abortion in Holland,  an article in Dichtbij.nl about Worldwide Abortion Day, and this earlier LifeNews interview.
Irene supports politicians who defend the lives of babies conceived in rape, and takes issue with politicians, media  and (religious) people who use situations like hers to argue for legal abortion – that her baby and her own life are used as a reason for other children to be killed. Her song "My baby" has been used in the Life Ballet.

Irene has founded an organisation to educate about abortion and help mothers, and has spoken in New York at a United Nations parallel event during the Commission on the Status of Women, also meeting privately with some ambassadors. She has also attended various meetings at the EU in Brussel, and the United Nations in Geneva Switzerland on the right to sexual and reproductive health. Abortion has a price tag,  and Irene talks about that based on her own experiences, including leading the "Silent No More" awareness program in the Netherlands. She is also an ambassador for the national committee supporting one of the first European citizens' initiatives deeming life worthy of protection from conception: One Of Us.eu
Contact Irene if you would like her to come and speak in your area, or for interviews.
Facebook:
https://www.facebook.com/IrenevanderWende
Contact Irene:

Irene is from the Netherlands and available for speaking — abortioninformation_eu@yahoo.com