Rachel Mary Guy – Pro-Life Speaker, GA
Rachel Mary Guy — Save The 1 Pro-Life Speaker — Challenging Pre-Natal Diagnosis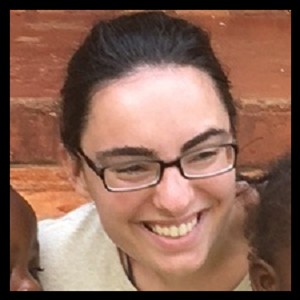 Rachel Mary Guy recently graduated from high school and is taking a gap year to dive into her pro-life and Uganda ministries, both of which she started several years ago as a young teenager. She has been involved in pro-life issues since a young girl attending conferences and rallies, and in recent years she has become more active in other ways. Rachel has served at a Pregnancy Crisis Center for several years and has gone through training to be an advocate and is in training now as she shadows. She has served at many pro-life events with Georgia Right To Life, and she helped her mother organize the second annual Day of Prayer and protest against Planned Parenthood with over 85 attendees.
At age 14, Rachel started her pro-life resource (www.hisloveandcare.org) to provide resources of pro-life physicians with no exceptions so that no one would have to go through what her parents did. Her heart is that people use pro-life ob/gyns and other pro-life physicians.
At age 18, Rachel led her first 40 Days for Life Campaign this past spring of her senior year of high school. She spoke at a Pregnancy Resource Center's volunteer luncheon and in 2016 spoke at a church's Sanctity of Life Sunday at the opening of the service about her pro-life story as she exhorted all doctors in the audience to see the value of ALL life and to fight for ALL life. She spoke at a break-out session during the 2017 Pro-Life Women's Conference in Orlando, Florida.
Rachel has written her story for LiveAction (https://www.liveaction.org/news/author/rachel-mary-guy/). She started a ministry for a school in Uganda at the age of 15 and has been to Africa 3 times, works on fundraisers for her ministry and has also done missions trips to Trinidad and Nicaragua. She is currently working as a Director of Children's Ministry intern at a church in the Atlanta area during her gap year. Her passion is to see abortion made illegal in her lifetime with NO exceptions, and she is looking into serving women in prison with a possible semester with her ministry in Uganda.
Save the 1 video from 2017 Pro-Life Women's Conference in Orlando, Florida
On a recent mission trip to Uganda


| | | |
| --- | --- | --- |
| | With Glenn Beck: souls that recognize ALL are made in God's image, and ALL are priceless in His sight. | |
| | | |
| | From left to right: Jenna Haley, Rebecca Kiessling, Glenn Beck, Lila Rose, Crystal, Suzanne Guy, Rachel Guy, David Daleiden | |