Ron Archer – Pro-Life Speaker, GA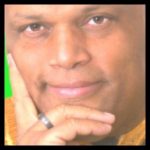 Ron Archer was the first keynote speaker for Heartbeat International's World Changers Conference. We brought him to our world-leaders stage because his "Trick Baby" story crosses barriers and appeals to many types of individuals and a variety of faiths.
As he shared his story, there was silence in the room – he shared about his birth being the result of a trick, the lack of security at home, and the abuse which faded into hopelessness causing a desire to end his life at the age of 10. It felt as if there was nothing to live for. But, hope came from an unlikely place.
Dr. Archer's captivating presentation style brings listeners into the storyline and lets them experience the pain of a crisis pregnancy, the vulnerability of a child experiencing insecurity at home, and the terrible results of abuse during childhood. Hearers experience the joys and pains of it all, which leaves them moved to tears. Ron received a lengthy and emotional standing ovation at the end of his dynamic presentation.
Familiar with the importance of fundraising done well, Dr. Archer not only presents a captivating story but is able to give the fundraising ask with a seamless flow. His presentation at the conference not only moved hearts but opened them up to give toward our live-saving, global pregnancy-help cause. During the ask, Ron led by example by giving $1,000.
I highly recommend Dr. Archer for your next fundraising banquet. His passion is revealed in every word. His desire to reach those in the trenches of despair in life will inspire your audience.
Best,
Cindi Boston, Vice President
Heartbeat International
Contact and Follow Ron
Ron's website: https://ronarcher.org