Suzanne Guy – Pro-Life Speaker, GA
Suzanne Guy — Save The 1 Pro-Life Speaker — Challenging Pre-Natal Diagnosis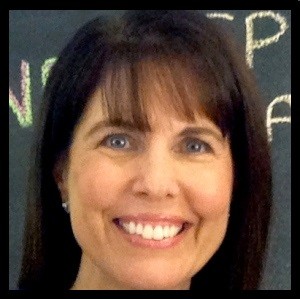 Suzanne Guy has served as an advocate (counselor) at a pregnancy crisis center in Georgia for over five years and has also taught a curriculum on making healthy sexual choices – an abstinence-based curriculum – in several public high schools in the Atlanta area. She has spoken and taught on healthy sexual choices, on freedom, and on kindness for organizations that work with teen girls.
Suzanne has shared her story of hope at the Georgia March for Life in 2016. In 2015 she was on a guest panel on the Glenn Beck show sharing her story of a poor in-utero diagnosis and choosing life for her daughter. She has written her story and passion for ALL life for both Lila Rose's LiveAction and Rebecca Kiessling's Save the 1.
Back in 1998, Suzanne, then pregnant, and her husband were profoundly shocked to find out how casually and how emphatically some in the medical community would insist on ending the life of their daughter, Rachel Mary, because of a poor in-utero diagnosis. It was their journey with their daughter before her birth and after that God used to compel their family into action. Rachel's life story compelled the three of them to attend Pro-Life Lobby Days, marches, conferences, and seminars, and to get involved at the crisis center level.
Suzanne led the second annual Planned Parenthood protest and the National Day of Prayer in Atlanta this past spring, and she has helped with her daughter's 40 Days for Life campaign. Suzanne has served in prison ministry and been a speaker at the prison on the message of hope and forgiveness found in Jesus Christ. In 2016, she became the President of Georgia Right to Life's Cherokee County chapter, valuing GRTL's stand against exceptions to total Pro-Life, and loves partnering with those efforts. She was one of the speakers at the 2017 Pro Life Women's Conference in Orlando.
Suzanne's passion is to share the Good News of Jesus Christ, to make known HIS heart for all life, and to convey that no one ever regrets choosing life. Suzanne's church recently gave her the Larry Goar service award for her many years of teaching and investing in young girls. Suzanne has been married nearly 27 years to her wonderful husband Peter. They live with their daughter, Rachel Mary, who just graduated from high school and is heavily involved in pro-life activities in Georgia.
Save the 1 video from 2017 Pro-Life Women's Conference in Orlando, Florida
| | | |
| --- | --- | --- |
| | With Glenn Beck: souls that recognize ALL are made in God's image, and ALL are priceless in His sight. | |
| | | |
| | From left to right: Jenna Haley, Rebecca Kiessling, Glenn Beck, Lila Rose, Crystal, Suzanne Guy, Rachel Guy, David Daleiden | |